A mattress is an investment. It's a larger purchase and generally has a longer lifespan than a lot of things in your home – but how long? With any big purchase, you want to make sure you're getting your money's worth.
Of course when it comes to purchasing a mattress, you also want to make sure you're getting your best sleep possible. If you're sleeping on a mattress that is past its prime, you may be waking up achy and cranky … not to mention that your mattress probably isn't as clean and fresh as it once was.
So, just how long does a mattress last? Here's how to tell whether yours may be on its last legs.
What's the average life of a mattress?
Few items in your home will have as profound of an impact on your health and wellbeing as your mattress does. After all, we spend a third of our lives sleeping! It's so important to purchase a quality mattress and replace it when needed.
How will you know it's time? Generally speaking, the average life of a mattress is between 7 and 10 years. Of course, it's hard to pin down an exact number because there are a lot of factors that influence mattress lifespan, such as:
Mattress quality

Product care

Foundation

/box spring

Your weight/sleep position

Frequently eating/working/relaxing in bed

Sleeping with pets
Mattress materials make a big difference
Ever heard the expression, "Buy cheap, buy twice?" For mattresses, you can most certainly expect to replace a cheap mattress sooner rather than later. Less expensive, lower-quality innerspring and memory foam mattresses tend to have the shortest lifespan and are prone to sagging and body impressions. Not to mention many mattresses on the market today, especially in the lower price range, are made with toxic chemicals that are harmful to your health.
Latex and hybrid mattresses have a longer lifespan, offering more durability and longer-lasting support. Additionally organic materials typically fare better than synthetic because they are higher quality and avoid harsh dyes and treatments.
Product care matters, too
Like with anything, a mattress will last longer if you care for it properly. Set your mattress on a suitable and supportive base, foundation or frame – definitely don't keep your mattress directly on the floor! Also, cutting down on eating, drinking, jumping or having pets on your mattress can help, too. (But psst … there are benefits to sleeping with your furry friend!)
A high-quality mattress protector pad can also come in handy. A waterproof mattress pad protects against spills and also acts as a barrier against dust and other allergens.
10 Signs it's time to replace your mattress
Starting to suspect it's time to replace your mattress? If you haven't been sleeping well, sometimes it can be hard to pinpoint why. Here's how to tell if your mattress is the culprit:
1. Your mattress has a strong chemical smell
If your mattress smells like chemicals long after you first remove its packaging, it's off-gassing, likely from toxic flame retardants, glues and volatile organic compounds (VOCs). All of these are a sign that the mattress is toxic and low-quality.
2. Your bed has obvious dips or lumps
This is a telltale sign that your mattress is losing its proper support, which can cause neck, back and joint pain, as well as poor sleep. Proper spinal alignment is key to waking up without any aches.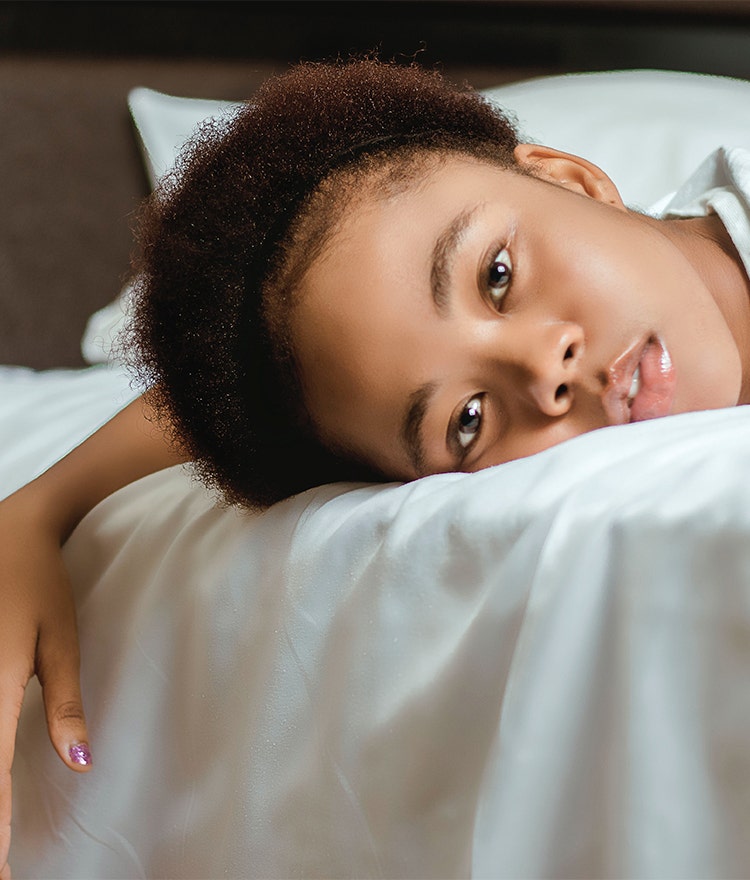 3. You're regularly waking up stiff and sore
Again, this is likely a sign that your mattress has lost its support after years of use and wear and tear. This can also be a sign that you're simply sleeping on the wrong mattress firmness – learn more here.
4. It looks shabby or sounds noisy
In addition to dips and lumps, look for sagging, rips and tears, holes, springs that are poking out or noisy springs – all of which indicate that it's time to replace your mattress.
5. Your mattress has visible stains
No one wants to sleep on stains. Whether they're from spilled beverages, water leaks, sweat, urine or more, any semblance of stains is a sign to replace your mattress.
6. You experience insomnia or night sweats
If you can't seem to get a good night's rest, continue to toss and turn, sleep hot or wake up feeling exhausted, it may be time to switch out the mattress you're sleeping on.
7. Your home has a mold issue
Mold is extremely common, overlooked, misunderstood and harmful. If you discover your home has a mold issue, you'll need to dispose of porous items where mold spores will accumulate. Unfortunately, that includes mattresses.
8. You've been exposed to bed bugs, mites or other critters
Again, this is something you don't want to risk cross-contaminating or re-exposure to once you've treated your home. Bed bugs can hide in crevices and are nearly impossible to expel.
9. Your allergy symptoms are getting worse
If it's not allergy season and there's no other explanation, your mattress may be to blame for worsening of allergy symptoms or skin reactions. This can be due to dust mite feces, mold spores, general bacteria or other allergen accumulation.
10. It's been over 7-10 years since you first purchased it
This is a good general rule to follow if nothing else indicates it's time to replace your mattress. We hate to break it to you, but nothing lasts forever.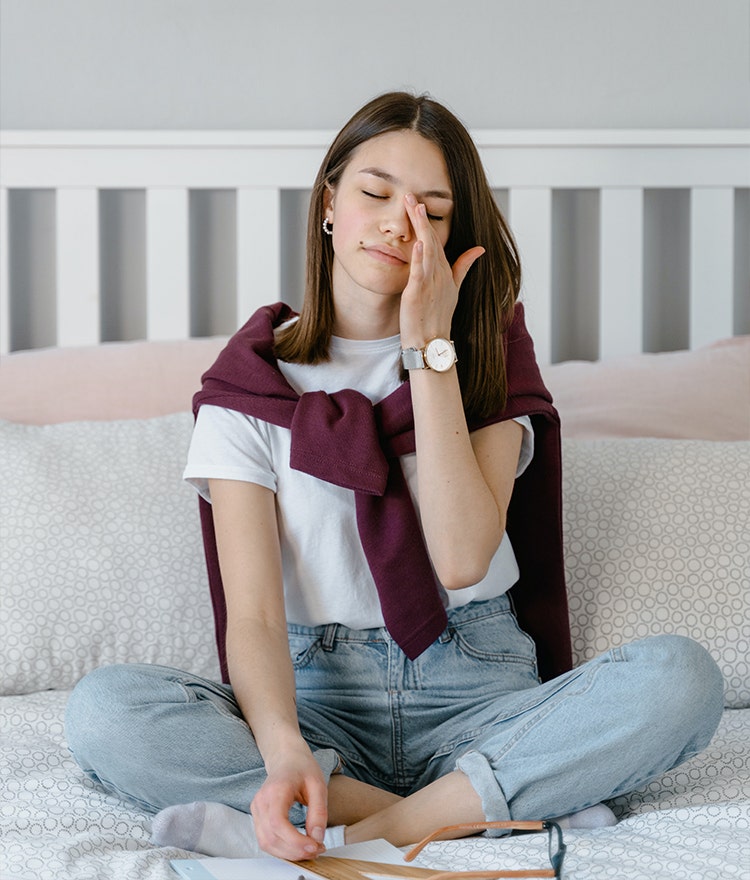 Happsy is here to help!
Whether you're already sleeping organic or new to the idea, replacing your mattress is the perfect opportunity to upgrade your sleep. Happsy's certified organic mattress is made with sustainably sourced materials and without toxic chemicals. Our "no" list includes flame retardants, polyurethane foam, pesticides, GMOs, adhesives and more, all while keeping our price point affordable. So you can get the most bang for your buck – and the best sleep of your life.
---