I was four years old when I first learned the word "cancer." A beloved family friend of mine had been diagnosed with stage four metastatic breast cancer, triggering a ripple effect in our close-knit community. We were compelled to take action and spread awareness in any way we could, motivated by the hope that our efforts would prevent other families from experiencing the same pain that we were a witness to.
Unfortunately, my story mirrors that of far too many other individuals. In the United States, 1 in 8 women will be diagnosed with breast cancer in their lifetime.
As a senior at the University of Massachusetts Amherst, it seems that nearly every one of my peers has been touched by cancer in one way or another. While my resentment for the disease is unwavering and my desire to incite change remains steadfast, my approach to doing so has shifted to prioritize prevention.
Protect Our Breasts
During my sophomore year at UMass Amherst, I came across a non-profit breast cancer prevention organization known as Protect Our Breasts. The mission of Protect Our Breasts is to share the conversation about cancer-causing chemicals found in everyday products you see on the grocery store shelves. This empowers women to make safer choices to protect their breasts during the most vulnerable periods of their lives.
Eager to learn more, I immediately joined the effort. I was shocked to find out that:
Only 5-10 percent of breast cancer diagnoses are associated with a family history of the disease

15-20 percent of breast cancers are linked to lifestyle factors

More than 70 percent of breast cancers largely unexplained
A growing body of scientific evidence has identified a strong connection between environmental factors and breast cancer, indicating that exposure to environmental toxins during critical windows of susceptibility may increase the likelihood of breast cancer developing.
I was hooked. I couldn't believe how important, yet foreign, this information was among high school and college-aged women like myself.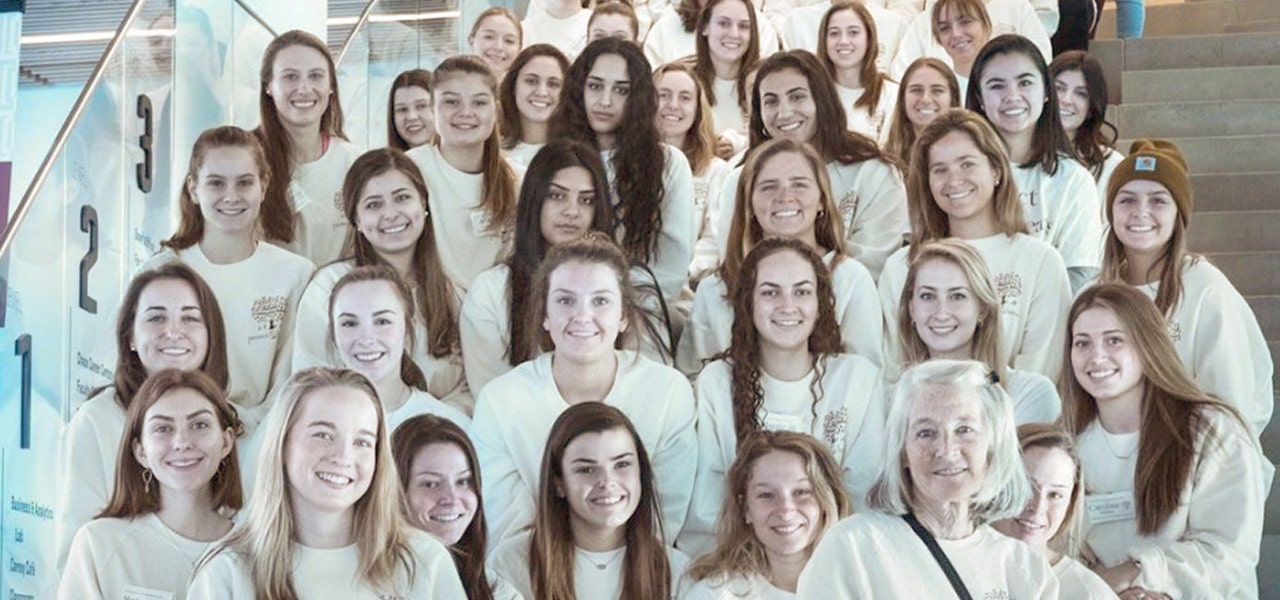 A year later I joined the Protect Our Breasts International Executive Board, which is headquartered at the Isenberg School of Management at UMass Amherst. Functioning as the umbrella organization for the UMass club as well as others across the globe, the Executive Board is a team of business and public health students that manage the community, the science-based content, the brand partnerships, and more.
As the Science Director, I have the unique opportunity to engage with a community of women my age, translating research articles into digestible tips that may prevent a future breast cancer diagnosis.
Cancer-causing Chemicals & Breast Cancer
According to the Massachusetts Breast Cancer Coalition, of the 85,000 synthetic chemicals introduced into the environment, only 7 percent have been tested for effects on human health and only a handful of substances have been banned by The Safe Chemicals Act. The two overarching classes of chemicals that we look out for at Protect Our Breasts are carcinogens and endocrine disruptors (EDCs).
Carcinogens
Carcinogens are cancer-causing substances and exposures. Some carcinogens may cause cancer only after following high levels of exposure, but some can cause DNA mutations or affect cell division after prolonged, low levels of exposure. Many carcinogens may double as endocrine disrupting chemicals.
Endocrine Disruptors
Endocrine disruptors are chemicals that interfere with any aspect of hormone action. Regulated by the endocrine system, hormones are specifically structured to attach to cell receptors to initiate many processes such as growth and development, maturation, and reproduction. EDCs can mimic natural hormones in appearance and shape, resulting in the body's receptors allowing these substances to attach and interrupt the intended functions that maintain homeostasis.
The effects of EDCs on the body are directly correlated to the timing of exposure, not just the dose. It is in the developmental stages up through a woman's first full term pregnancy that human bodies are most vulnerable, and effects can carry on to other stages of life.
Reduce Exposure to Chemicals that Cause Breast Cancer
Contrary to the common belief that "everything causes cancer," there are a number of safer choices that you can make in your everyday life to avoid harmful chemical exposures. Small changes can make a world of difference!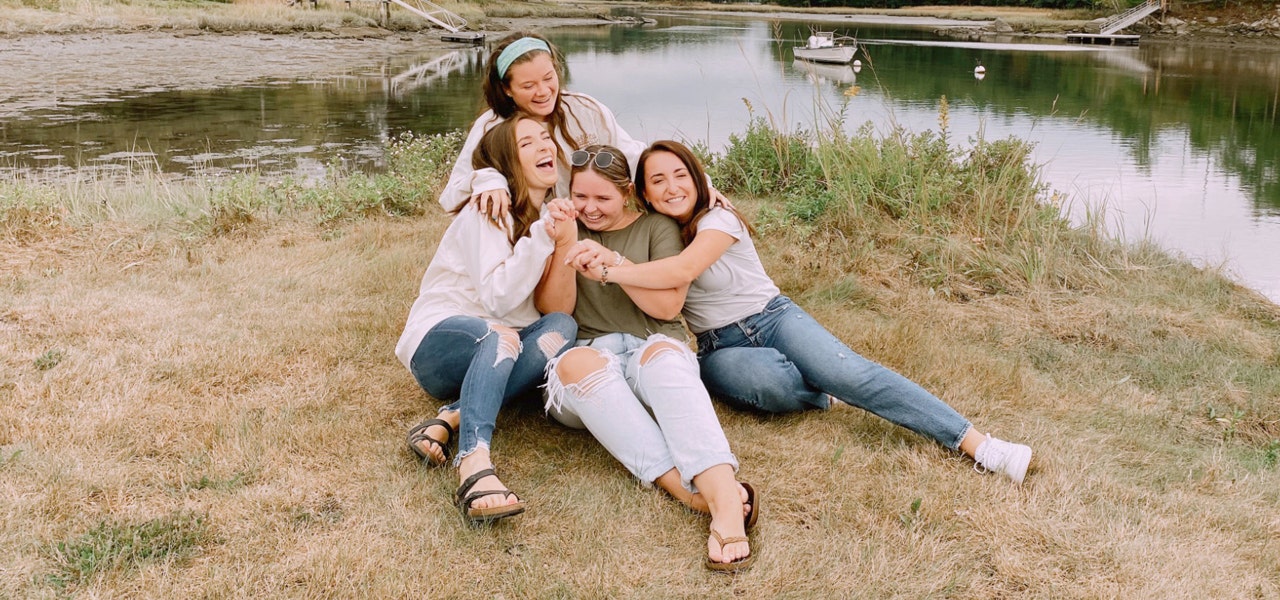 4 Tips to Avoid Toxic Chemicals
Choose Organic –

Always choose USDA certified organic food, drinks, and personal care products when possible.

Look for the Global Organic Textile Standard (GOTS) logo

when shopping for textiles such as bedding and clothing.

Go Fragrance-Free –

Avoid products with "fragrance" listed as an ingredient. This loophole term can encompass up to 4,000 potentially toxic chemicals.

Avoid Plastics –

Plastics labeled with recycling codes #3, #6 and #7 have been known to leach toxic chemicals into food and drinks. Opt for glass, stainless steel or ceramic packaging instead

Support Safer Brands –

Protect Our Breasts partners with certified organic brands such as Naturepedic that have committed to creating a safer marketplace.
Get Involved with Protect Our Breasts
If you're anything like me, you'll agree that at times it can feel daunting to confront a disease as widespread and dreadful as cancer. Protect Our Breasts serves as a critical reminder that every individual has the power to share the conversation through our common mission: to educate in order to stop breast cancer before it starts.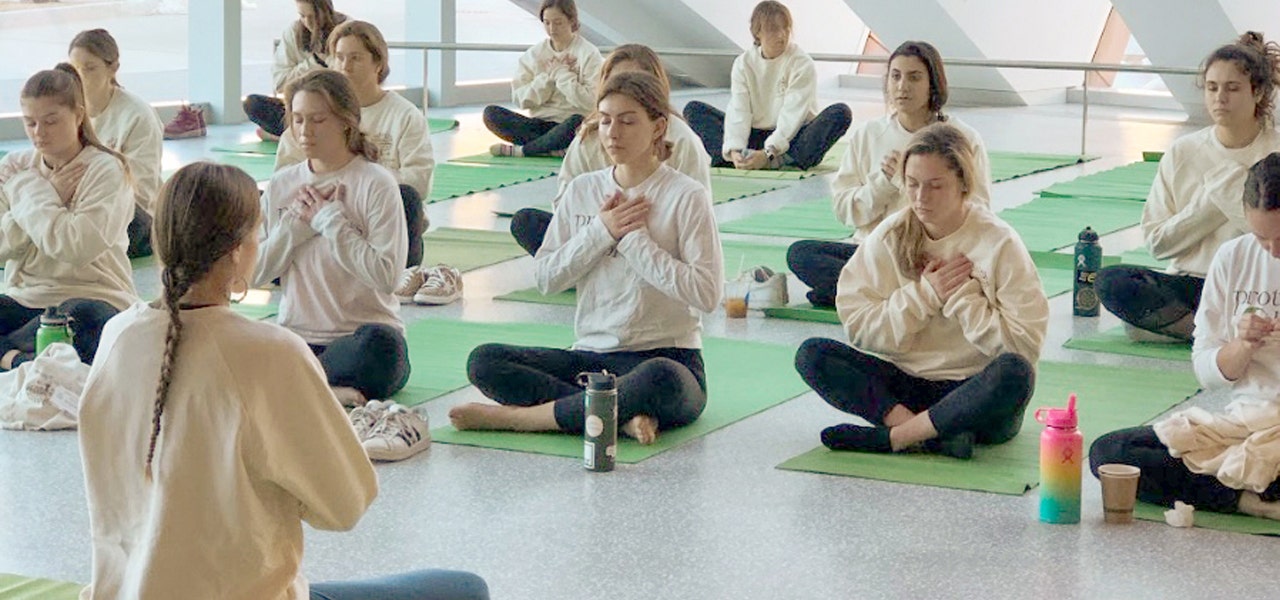 This fall we are celebrating the 10-year anniversary of Protect Our Breasts. There is no better time to join us in empowering women and men, changing the marketplace and saving lives. Visit protectourbreasts.org to learn more about becoming a community member, a brand partner, a donor or a supporter.
---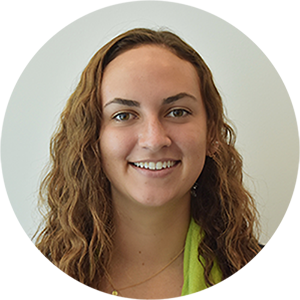 Maggie Hurley is a student at the University of Massachusetts Amherst pursuing majors in Public Health, Spanish and Communications. She is the Science Director on the National Executive Board of Protect Our Breasts, a non-profit breast cancer prevention organization.
---