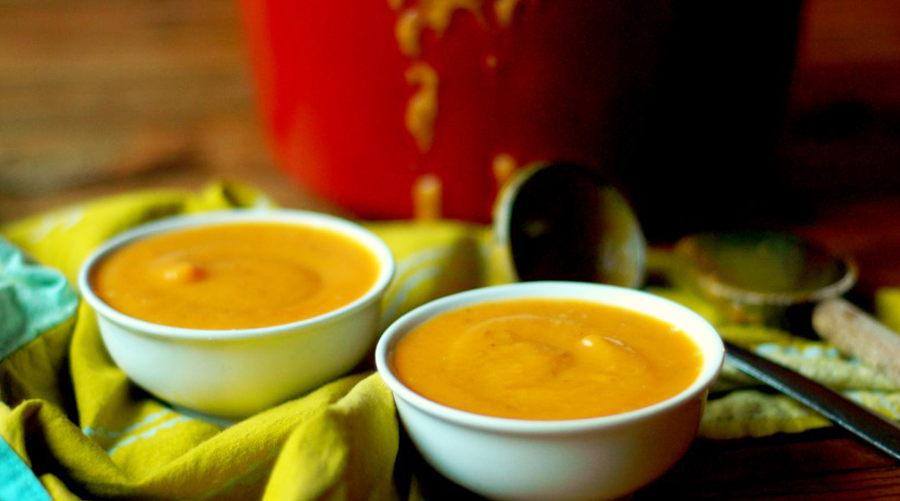 Let's cozy up to some warm, winter soup!
These cooler months just beg for warm bowls of nourishing soup, and my kitchen is no stranger to the soup pot being filled up on almost a daily basis. Using power packed bone broth and seasonal mineral rich vegetables takes your fall and winter soups up a few notches, giving your family the nutrients they need to fight off winter cold and keep the immune system robust. Not to mention making cold evenings a bit warmer.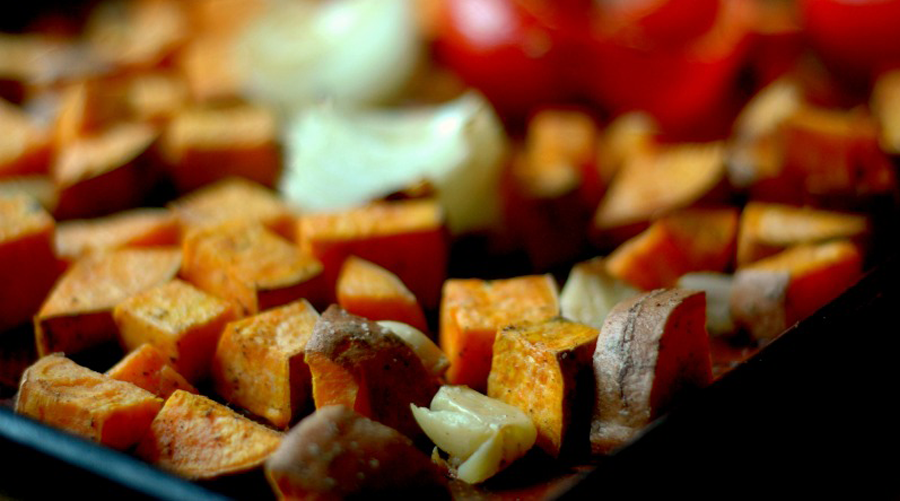 Nourishing, nutrient dense players
While sweet potatoes on their own are a powerhouse of vitamins, minerals, and energy giving, slow burning carbohydrates, we can bump up the nutrients with a couple key players to nourish your family or holiday party guests!
- Sweet potatoes: Packed with vitamins (A and C), minerals, and antioxidants. Loaded with fiber for better blood sugars and even energy.
- Bone broth: Bone broth is packed with amino acids (protein building blocks) as well as collagen for healthy bones, cartilage, and gut lining. Bone broth boosts the immune system too! You can make bone broth in so many ways, from the slow cooker, to an oven roaster, or a pressure cooker!
- Healthy fat: The coconut milk (or raw milk) and ghee (or butter) provide satiating fat to keep hunger levels even. The right kinds of fat also nourish our nervous system and hormones.
- Power packed herbs: Sage and thyme are known for their digestive support (which we could all use a little of during the winter season with all of the holidays around!). These beautiful herbs also make this roasted potato soup so special in taste, and will leave your family or holiday guests wondering what ingredient that was making the soup taste so good!
As easy as soup prep gets!
Busy, busy! That pretty much describes everyone this time of year! I'm not going to make you spend anymore prep time than needed making this soup, dear momma! Literally throw all the veg on a tray and you are hands free for 25 minutes while it roasts to do other things on your mile long to do list! After they roast, simply dump them into the broth and blend - this soup is so fast and simple! You can make it ahead of time if serving for holiday meals, or use it as a prep day task if you are using it for regular, everyday meals.
One soup, so many uses!
While my original intent in creating this special soup was to celebrate as a soup course during the holidays, I quickly realized I made a soup that will become a regular on my soup menu because my kids were obsessed with it! We had the entire pot gone in 2 days!
- Lunch or Dinner Soup: Make a double batch and stash it away in the freezer, dear momma! Pull them out for quick veggie additions to your meal - easy peasy!
- Holidays: Such a beautiful, seasonal dish to serve as a soup course for Thanksgiving or Christmas!
- School Lunch Thermoses: Again, get that double batch done, and stash it away. I pack these short stainless straws with my girls' lunchbox thermoses, and they get a nutrient dense bone broth punch to their school day!
- Work Travel CrockPots: My husband keeps this amazing compact travel crockpot at his desk so warming nourishing meals up is a snap! It keeps him away from zapping the nutrients out in a microwave, and it is so easy to use. Just make up a double batch, and you can take soup for a whole week to warm your day!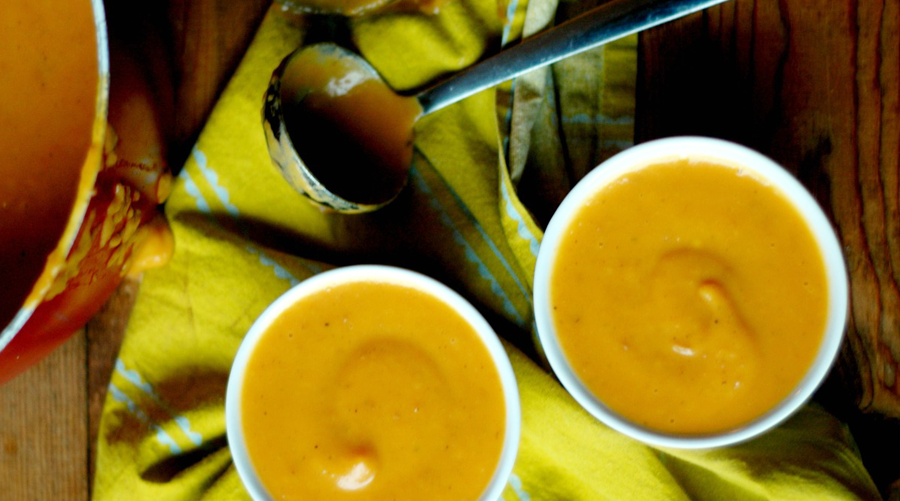 Ingredients:
- 2 medium sweet potatoes, cubed (I leave the skin on but you can skin them if you wish)
- 1 medium onion, peeled and quartered
- 1 medium sweet bell pepper, halved, seeds scooped out, and de-ribbed (I used red bell pepper, but orange or yellow would work too.)
- 4 cloves of garlic, peeled
- 2-3 tbsp butter or ghee for roasting, melted (Or other roasting friendly fat such as avocado oil, coconut oil, or pastured lard/tallow)
- 1 tsp sea salt
- 1/4 tsp pepper
- 1 quart bone broth (Or make bone broth in your Instant Pot!)
- 1/2 tsp ground sage
- 1/2 tsp dried thyme
- 1/2 cup full fat coconut milk (or raw milk/cream/sour cream)
Sea salt/pepper to taste
Directions:
1. Pre-heat the oven to 425 degrees.
2. Toss the sweet potatoes, onion, pepper, and garlic on a baking sheet with the ghee, salt, and pepper, and roast for 25 minutes at 425 degrees until the veggies are soft and have a bit of roasted color. When the veggies are done roasting, you can peel the skin from the peppers (or, if you will be using a high powered blender for pureeing the soup, the peels don't need to be taken off as they will be taken care of by a high powered blender very easily)
3. Put the roasted veggies in a soup pot along with the bone broth, and bring everything to a simmer for 5 minutes.
4. Puree the soup with an immersion blender or high powered blender, and then sea salt and pepper your soup to taste. Soup will keep in the fridge for 5 days, or in the freezer for 6 months.
---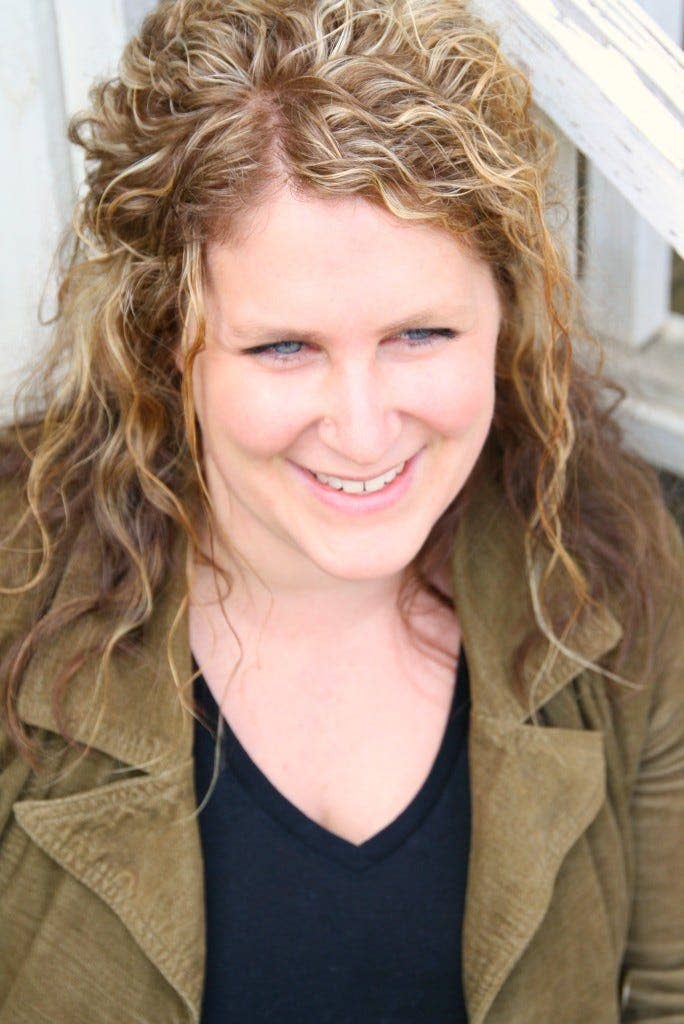 Renee is a wife and momma of 3, the vision behind Raising Generation Nourished, and the author of Nourished Beginnings, a cookbook focused on nutrient-dense recipes for infants, toddlers and beyond inspired by traditional foods. She is passionate about raising the next generation of kids with a better understanding where their food comes from, and how food affects their bodies. She is committed to teaching others that simple, real food can make positive changes in health and can be done on a tight budget, all while making the kids smile.
Connect with her on Facebook, Instagram, Pinterest and Twitter.
---