This month, get back-to-school health and safety tips from Dr. Arthur Lavin, board-certified pediatrician. Plus, you can always hear more from Dr. Lavin on the ParentTalk Podcast.
---
When I was a kid, I thought half the year was school and half the year was summer. Too bad that never was the case! And, of course the upshot is by the time summer really kicks in, school is not far away … which means, neither are sick days.
As a pediatrician, I'm all too familiar with the health impact of millions of children returning to school, packing into classrooms, and sparking new rounds of colds and strep. For several years, the COVID pandemic made these natural cycles of viral acceleration a much greater concern. But even with the pandemic officially ceased, COVID remains, joining the typical back-to-school health worries.
What should parents have in mind as we approach this year's first few weeks of school? I have some back-to-school tips to share – beginning with a better understanding of the natural cycle of viruses.
Why Do Kids Get Sick When School Starts?
Many people think this has to do with the temperature dropping in autumn. Surely cold weather makes you sick, right? Well, it turns out the temperature has nothing to do with catching colds. There are two main drivers of viral illnesses exploding in a community:
1. How Crowded a Room Is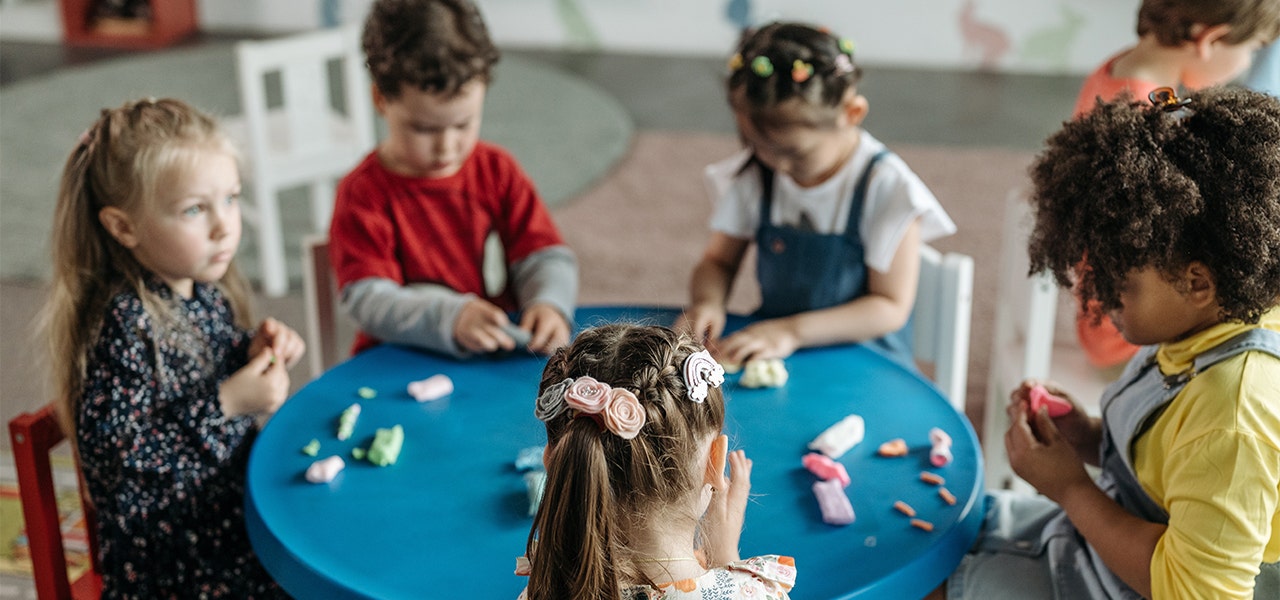 When it comes to a crowded room, the reason is pretty clear. My virus cannot spread to you without landing on you. If you are nowhere in contact with me, directly or otherwise, you cannot catch my virus, period.
There is also a chain reaction at play. Let's say my cold virus infects two people. My one infection becomes two infections, and they each infect two, so now there are four, then eight, then 16. After 10 rounds, my one infection results in over 1,000 colds! That chain reaction only works if I am around lots of people – like children at school. So this is the first, and really only reason initially, that infections fly within a few days of school opening.
2. Set Waves of International Viral Flows
The second driver for bursts of infection is a mysterious, but very familiar, pattern of viruses sweeping across continents at set months every year. We are in one such seasonal wave now – the summer enterovirus wave. Every June and July in the U.S., enterovirus epidemics roar across America, causing stomach flu, hand-foot-mouth disease and other maladies. It comes in June and is far less common by October, every year, like clockwork.
RSV and influenza come and go, too, but in the cold months. RSV typically arrives in October and is gone in May, while influenza appears in December and fades in April. No one knows how these viruses establish such dramatic entrances and exits at the same time every year, but they do.
Preventative Measures to Keep Kids Healthy
So, what can you do? Firstly, don't underestimate the power of regular handwashing! Here are some additional back-to-school health tips to keep in mind:
Social Distancing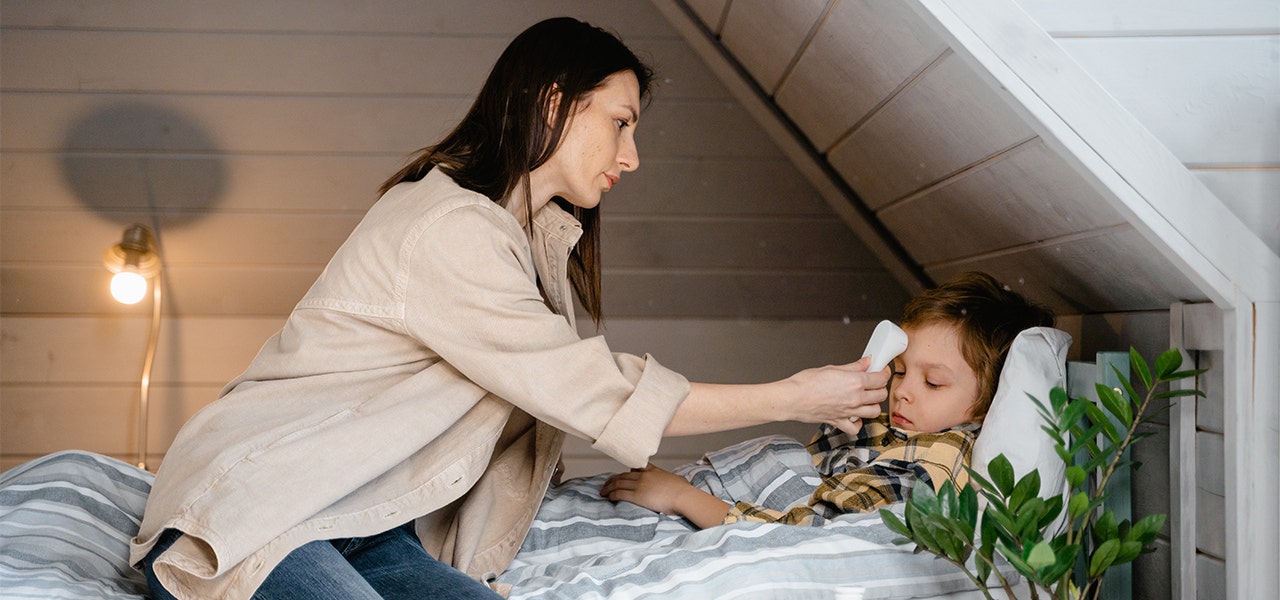 When COVID struck for March–June of 2020 and we closed schools and stayed quite isolated, we saw both drivers of illness get stopped, completely. Both RSV and influenza infections nearly ceased to happen at all. In the winter of 2021–22, we saw something no one had ever seen before – hospitals around the U.S. recorded nearly zero admissions for RSV and influenza infections.
So staying apart stands out as the most effective way to stop viruses from spreading and to keep your child from getting sick. Of course, this is next to impossible to sustain over time and in a school setting.
Immunization
The best option in terms of staying safe is immunization against illnesses that can be immunized against, like influenza and COVID. Getting a flu shot once a year sharply decreases the chance you will have any complications from getting an influenza virus infection. It does not stop your child from getting a cold from this virus, though it does cut that chance in half, but it does hugely prevent real trouble.
For COVID, the immunization does similar work. It dramatically cuts down on deaths and hospitalizations, but does not stop the virus from causing milder illness. COVID remains too new to know how often we need to use it, so stay tuned
Masking
There are all sorts of masks to prevent colds, but the N95 performs way better than all. They do cut down on colds, but since most people go months between colds, and most classrooms have no one wearing a mask every day, it remains difficult to be the one child who does.
Ventilation
An option worth very serious consideration is better ventilation in every classroom. Most cold viruses spread in the air from coughs, sneezes, even breathing. Blow them away before they land on you and instantly your chance of catching a cold plummets. This has been proven across many, many classrooms. Blowing air out to the outdoors and bringing in fresh air works best. This is one step every parent can go to their school and push for and see a difference.
Mental Health: the Larger Health Issue
Unfortunately, there is a much greater threat to your child's health than viruses – problems with mental health. Most readers of this post are well aware that mental health troubles have dramatically increased in recent years. The impact of social media on people aged 10–16, especially females, is a significant factor.
In fact, widespread use of social media for girls ages 10–16 triples their risk of suicide! This has been highlighted as a real danger by our U.S. Surgeon General. The action here is very simple though challenging: do not allow your children to have access to social media during the most dangerous ages of use, which would be 10–14 years old.
There are many reasons people develop anxiety and depression. Sometimes there are genetic causes, but often traumatic experiences are at the root. However, the only prerequisite to develop anxiety or depression is having a mind. All minds are adept at generating these responses and so every person is at risk.
The key to helping your child with anxiety and/or depression is to be alert that this can happen to any child, any person, any time, and to know early symptoms. There are many sources that can help you achieve this, but here is an article from a very trusted source, the American Academy of Pediatrics.
Dr. Lavin's Bottom Lines on Back to School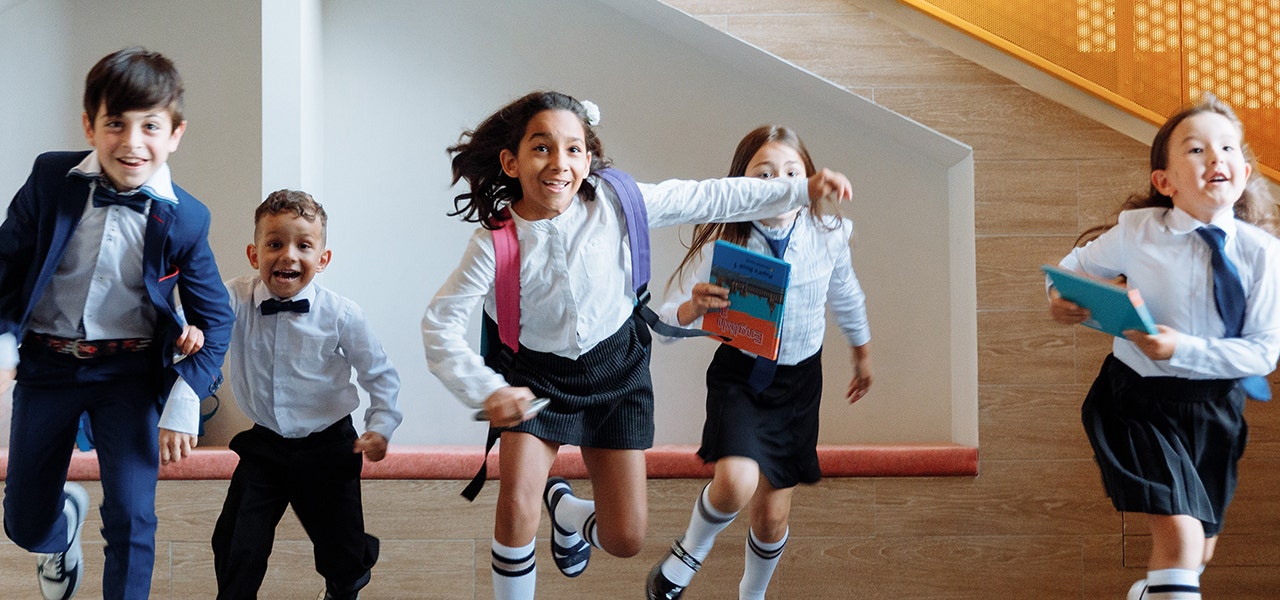 With school, colds, streps and other infections come along too.

These germs require contact to spread, and many have very established seasonal flows as well.

Being fully immunized against influenza and COVID helps prevent serious illness and slows spread.

For germs, the best protection is to have our classrooms ventilated enough to drop the concentration of virus and strep in the air.

Mental health concerns are serious and common.

Social media is now known to triple the risk of suicide for girls ages 10–16, and it is time to protect our children by setting the expectation that they will not have access to social media until after age 16.

Anxiety and depression can affect any person, any time. Be alert to early signs, and get help if they appear by speaking with your pediatrician to find good counseling.
As school draws near, we hope all our children get to learn and remain healthy!
Of course, at Naturepedic, we believe that healthy sleep is also a MUST when it comes to keeping kids healthy! Get tips on how to get your kiddo's sleep back on track for school, or shop our safer, healthier kids sleep collection.
---
---