If you're shopping for an organic mattress, you're probably already aware of the reasons to stay clear of polyurethane foam. But, just in case, here's the gist: the mattress is likely doused in chemical flame retardants and can also make you feel hot and sweaty. Nope and nope.
Organic mattress makers typically turn to latex for comfort and support. And, with its pressure-point-relieving qualities, latex can be a great option … but it's not the ONLY option! Certified organic mattresses made with encased coils are another excellent alternative for those looking to steer clear of polyurethane foam – here's everything you need to know.
Individually Wrapped Coils vs Innerspring
When it comes to spring mattresses, not all beds are created equal. While it is true that both individually wrapped coils and innerspring systems use coils to provide support, the type of support they provide is quite different.
If your mattress has individually wrapped coils, that means that, per its name, it has individual coils each encased in fabric. Because the springs are independently wrapped, they are independently mobile – so each coil can individually respond to the shape or weight of force laid upon it.
On the other hand, innerspring mattresses consist of interconnected, hourglass-shaped coils that move as a unit. Picture a seesaw from a cartoon – the antagonist stands one end of the board, until the shrewd and mischievous protagonist pushes a boulder onto the other end, sending them flying through the air. That's kind of how innerspring mattresses move. If you hop into your side of the bed, the person lying on the other side is going to be launched upwards (albeit, less dramatically than in your Sunday morning cartoons.)
3 Benefits of Encased Coils
When it comes to coil mattresses, it's no secret that individually wrapped coils are the best of the best. Here's why.
1. Alleviating Aches and Pains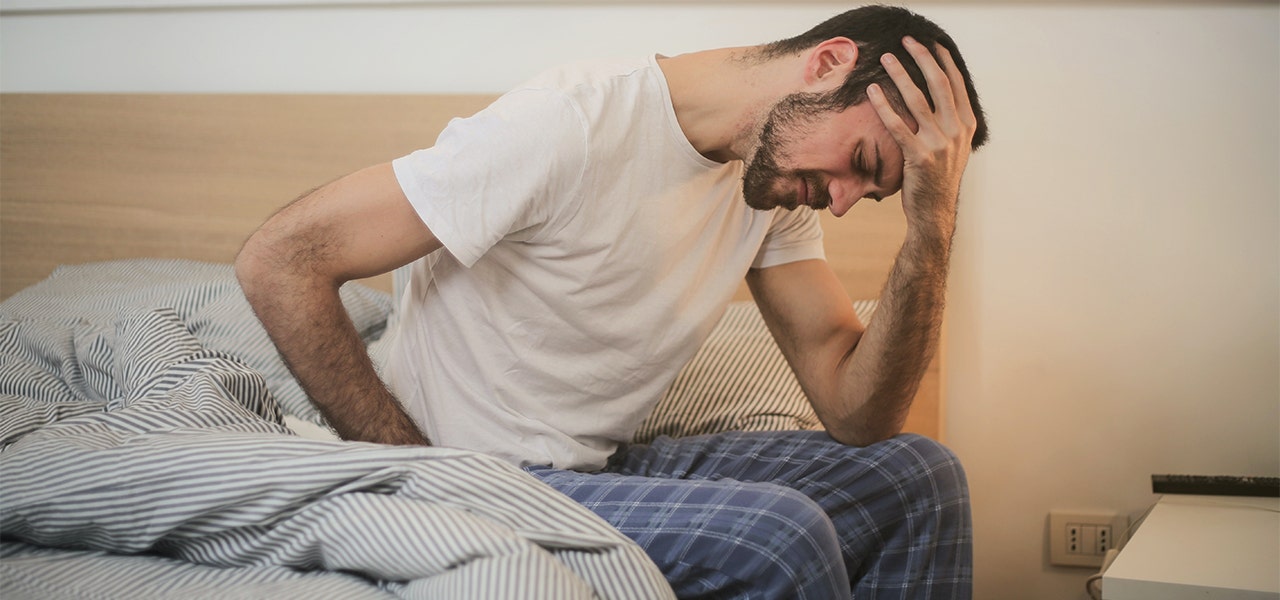 Encased coil mattresses are able to contour to the shape of your body (similar to what you'd expect from a foam or latex mattress), meaning that if you suffer from aches and pains, they can help to alleviate some of that pressure while you sleep. They offer a combination of the firmness you expect from a coil mattress, springiness for ease of motion and contouring for that "juuuust right" feeling.
2. Motion Isolation
Like we mentioned above, individually wrapped coils are free to move independently. When you press down on the left side of the bed, the right side shouldn't depress at all. Why might this be important, you ask?
Well, if you have a sleeping partner, limited motion transfer means that if they hop back into bed after a midnight snack, they won't shake your side of the mattress. If your sleeping partner is your dog, you won't be able to feel them circling around and around themselves for the perfect spot to curl up. And if your sleeping partner is you, then you won't wake yourself up turning over in the middle of the night on a squeaky, creaky mattress.
3. Naturally Cooling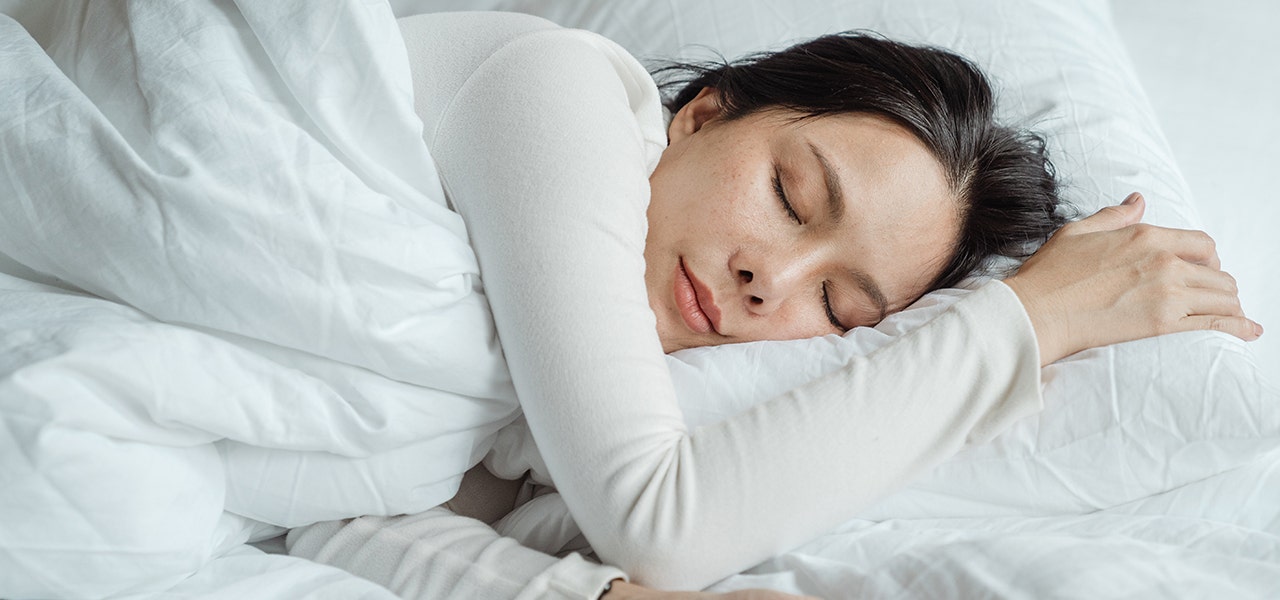 Unlike memory foam that traps heat and can lead to hot and sweaty sleep, individually wrapped coil mattresses offer a naturally breathable design. Replacing dense foam with coils provides more airflow, as air circulates between each coil. This is especially true if your mattress is encased in a naturally breathable fabric. (Hint: GOTS certified organic cotton is the best of the best for breathability.)
What Are Microcoils?
While coils are ideal for support, some people prefer addtional pressure point relief. For this, encased coil mattresses often have a memory foam or latex layer that offers more cushioning. But, if you're looking for a bed that doesn't contain these materials, there is an alternative: microcoils.
Microcoils are made from thinner, more flexible wire than standard coils, providing added comfort and pressure-point relief. They are typically covered with a quilted layer so that you can't feel the individual coils. Just like encased coils, microcoils are more durable and breathable than foam alternatives.
How Naturepedic Makes Encased Coils Even Better
At Naturepedic, we say no to toxic chemicals and potentially harmful materials in our mattresses. Period. And, we manufacture all of our products to the most stringent non-toxic certification standards in the marketplace. Most encased coil mattress manufacturers use glue to seal each encasement, but we knew that was not an option for us and our products. So, we innovated a new way to seal our encasements. Our coils are manufactured in-house from recycled steel and do not require any glues or adhesives – a Naturepedic exclusive.
Discover Our Organic Encased Coil Mattresses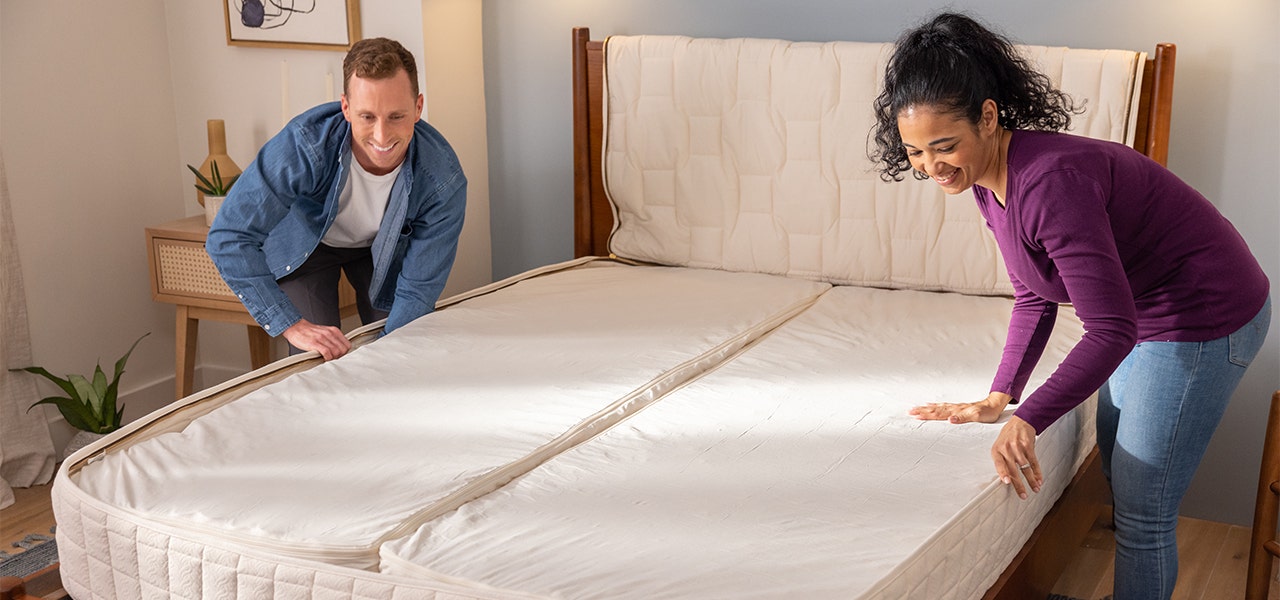 If you're looking to make the switch to an organic mattress that's made with encased coils, look no further than our Chorus model. It provides foam-free support and comfort with an 8" encased coil support layer, added edge support and a 1.5" microcoil comfort layer. For enhanced comfort, the Chorus's quilt is made with moisture-wicking organic wool and fiber-based PLA derived from non-GMO sugarcane. And, the mattress is encased in soft, breathable organic cotton.
If you're interested in a more personalized sleep experience, we also offer our customizable EOS organic mattress in a latex-free model. At Naturepedic, we believe there is a just-right organic mattress for everyone!
---
---