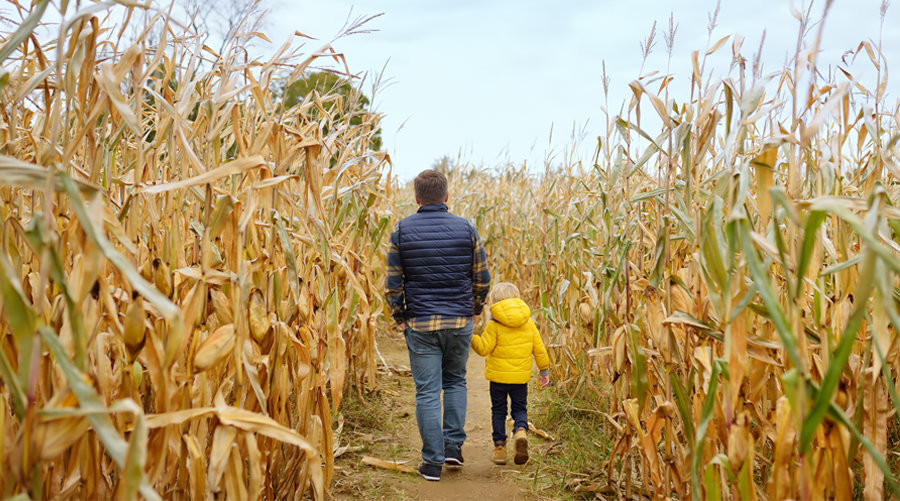 There's nothing quite as blissful as a perfect fall day — with the sun shining through the orange-leaved trees and the temperatures only requiring a light jacket, you can enjoy the crisp autumn air by spending time with the family outdoors.
Before winter sets in and you prefer staying warm and cozy inside the house, there are plenty of organic fall activities you can do to make the most of these last few weeks of fall. By heading outside, you can reap the many benefits of the fresh air, including solid exercise, mental stimulation, and much-needed Vitamin D.
Here are our 10 favorite organic fall activities that you can do with your family and friends:
1. Decorate the garden with plant labels
If you already have a garden in your yard, get a little crafty by helping your kids make a map of the garden, plotting out where certain plants are growing and adding decorative labels.
2. Try your hand at composting
One of the easiest ways to instill organic values in your kids is to teach them about composting. You can create a mound in the yard that will be your composting station this fall and use it all year long.
3. Go apple picking
Nothing says fall like crisp, red apples. Pick some from your local orchard and you'll have an endless amount of recipes to try out as a family, including apple cakes, crisps, pies, and so much more.
4. Exercise in the local park
Instead of doing yoga in front of your TV screen for the millionth time, take your exercising outdoors for an extra revitalizing session in a local park.
Rather than drizzling your popcorn balls with sugar or caramel, you can make a healthier, organic alternative by naturally sweetening them with honey.
6. Get lose in a corn maze
Any type of obstacle course is fun for the kids, but corn mazes are especially ideal in the fall. Check out the local farms or orchards in the area to see if they have a fun fall corn maze to run through with the little ones.
7. Plant a tree... or many!
The best time for planting trees is once they have dropped their leaves in the fall, as the soil is still warm enough for their roots to easily acclimate.
8. Take a scenic fall drive
Embrace the beauty of fall by seeing nature at its finest on a scenic road trip. Find an area that's especially remote or rural, and your kids are sure to be in awe of the reds, oranges, and yellows on display.
There are countless ways to flavor roasted pumpkin seeds, from adding cinnamon sugar to adding parmesan and rosemary. You can also use pumpkin seeds in a variety of seasonal recipes, like fall salads, granola, or salsa.
10. Make a bird feeder
Teaching your kids about birds and how to keep them happy and healthy is a great organic activity everyone will love. Your kids will love checking on the feeder each morning to greet their new feathered friends!
What are your favorite ways to make organic living part of your daily routine? At Naturepedic, our organic mattresses can transform any bedroom into a tranquil environment that puts your health first. Learn more about the materials we use to make our mattresses and why these materials align with an organic lifestyle in our recent blog post.
---