the ultimate organic latex mattress
With three interchangeable organic latex layers to play with, you're sure to find that heavenly sweet spot.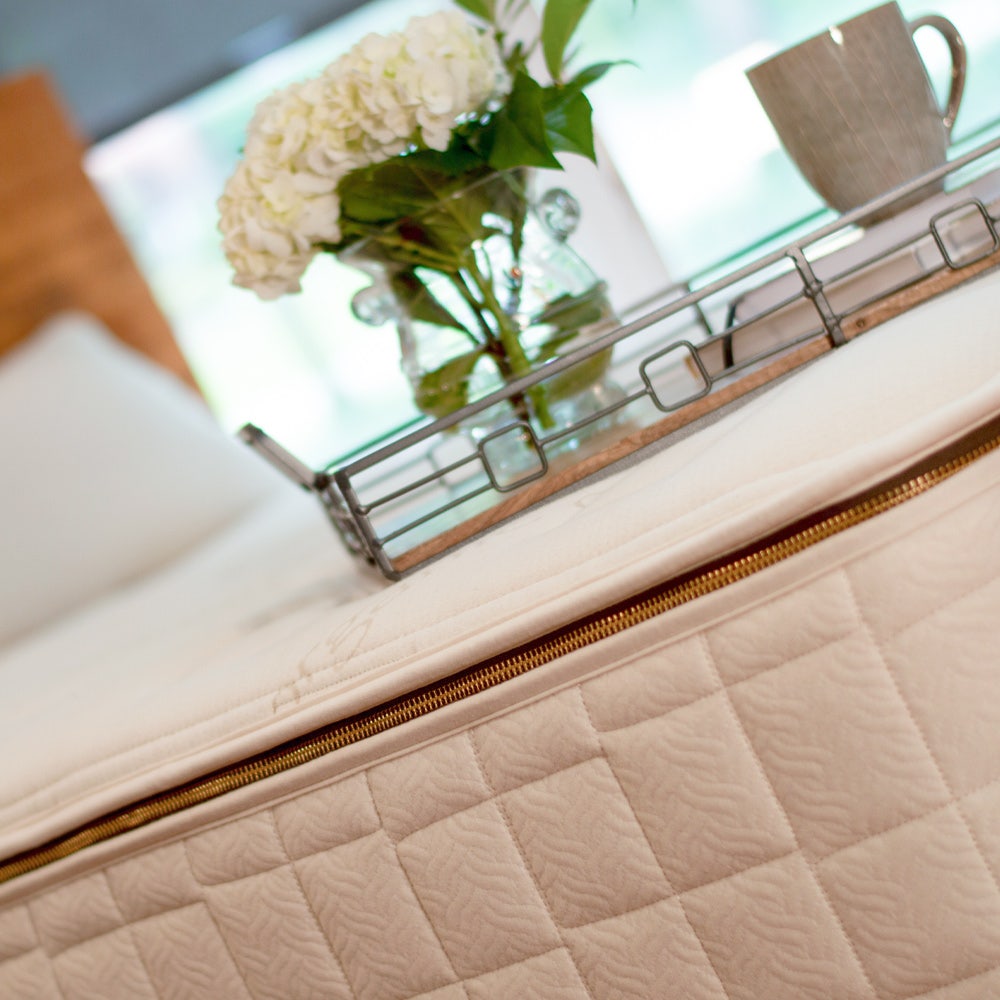 fresh modern design
Our European-inspired design features beautiful fabrics that are comfortable, luxurious and soft to the touch. The EOS Trilux's multi-layered zippered construction allows for a truly customized mattress experience, providing flexibility as your needs change over time. The EOS Trilux feels as good as it looks, and with its modern approach to mattress design, it will inspire sweet dreams for years to come.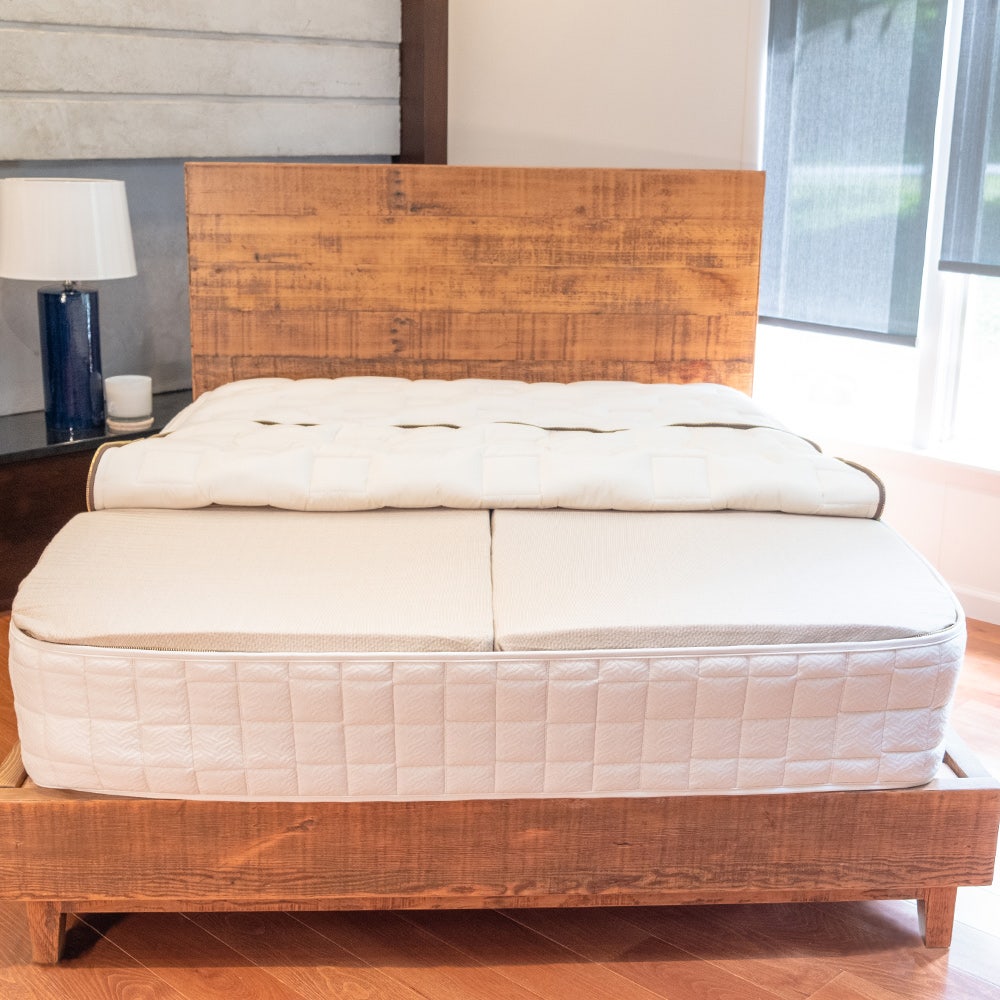 personalized comfort
EOS is all about you. You get to choose how you want your bed to feel and we designed it in a way that maximizes your personal comfort and flexibility. Your sleep partner also gets to choose their sleep preferences so you'll never have to compromise. And with the Trilux version, you get three full layers of customizable comfort.
The EOS Trilux is packed with real fibers that wick away moisture and help keep you cool all night. Its use of separate organic latex pieces, individually wrapped in organic stretch-knit fabric, helps dissipate heat more efficiently while its all-latex design provides that sought-after smooth latex feel.
choose a topic to learn more
specifications
SKU
SIZE
DIMENSIONS
PRICE
ELT-
TWIN
38" x 75" x 10"

$2,099

$2,939 CAD

ELTXL-
TWIN XL
38" x 80" x 10"

$2,299

$3,219 CAD

ELF-
FULL
53" x 75" x 10"

$3,299

$4,619 CAD

ELQ-
QUEEN
60" x 80" x 10"

$3,499

$4,899 CAD

ELK-
KING
76" x 80" x 10"

$4,199

$5,879 CAD

ELCK-
CAL KING
72" x 84" x 10"

$4,199

$5,879 CAD

For wool-free vegan options, please contact us.